SASKATOON CAR TUNE UP SERVICES
The word tune is the most wrongly taken and most confusing word in Automotive industry. The term "Tune Up" means : " Making Adjustments to make sure the vehicle operation at the peek efficiency. " Car tune up in Saskatoon is all about taking care of your car's all the adjustments and wrings and making sure that it runs smooth on the road. Regular car tune and maintenance is the best way to protect your investment on your car.
If you tell a car mechanic that you need a car tune up then the mechanic should ask you the problems and symptoms that you are facing with your car before advising any repair or service to you. This process is the same as doctors ask you the symptoms. Saskatoon mechanics are doctors of your car and we will genuinely recommend the appropriate service for your car. We also provide other services like auto repair saskatoon and out of province inspection saskatoon.
You can simply describe what happens when you brake, does your engine works perfect or did you see and decrease in your mileage or the car is hesitating while firing the engine etc etc. As good as you describe the best repair we can suggest you for your car along with a car tune up.
When do you need a car tune up?
It basically depends on your vehicle. First thing you should do is to check your owner's manual for information. If that doesn't help than ask your regular repair mechanic for that.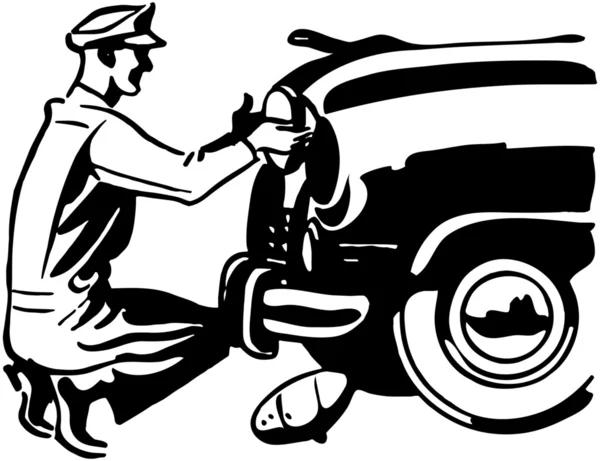 Nowadays there are lots of modern vehicles. Most of the older vehicles which does not have any electric ignition should have a car tune up service every 12000 to 14000 miles or every year whichever comes the first.
Modern vehicles can go up to 30000 to 1,00,000 miles without any car tune up services but it is essential for them too, to have a tune up service at regular intervals.
Spark plugs is a component to fire up your engine. If your spark plug is worn out then it is going to misfire your engine. Spark plugs have metal tip on the top which wear down as the time flies due to sparks on the tip and high amount of heat. When ever replacing the spark plugs it is highly recommended to use original equipment with quality material like metal or any higher substance.
Tune Up #2 : Ignition Wires and Cables
Ignition wires are the wires that connect the ignition coil and distributor to the different different spark plugs on the engine if more than one spark plug is there.  If your vehicle is little older than modern vehicles and equipped with spark plug wires or ignition wires then checking then every time when replacing spark plugs will be a good idea. 
Ignition wires will break down overtime or go fail sometimes. Once your ignition wires are failed then you may encounter performance loss, rough idle and lot other decreasing symptoms.
To change your Ignition wires check your owner's manual or ask an expert mechanic at Harry's Auto Service. It is usually last for 50000 miles to 70000 miles.
Require a Car Tune Up Saskatoon?
Call us for an appointment.
Feel free to call us for any inquiry or for any query related to fleet work and vehicle repair.